Dimensional and Chicago Booth Team Up to Challenge Students
---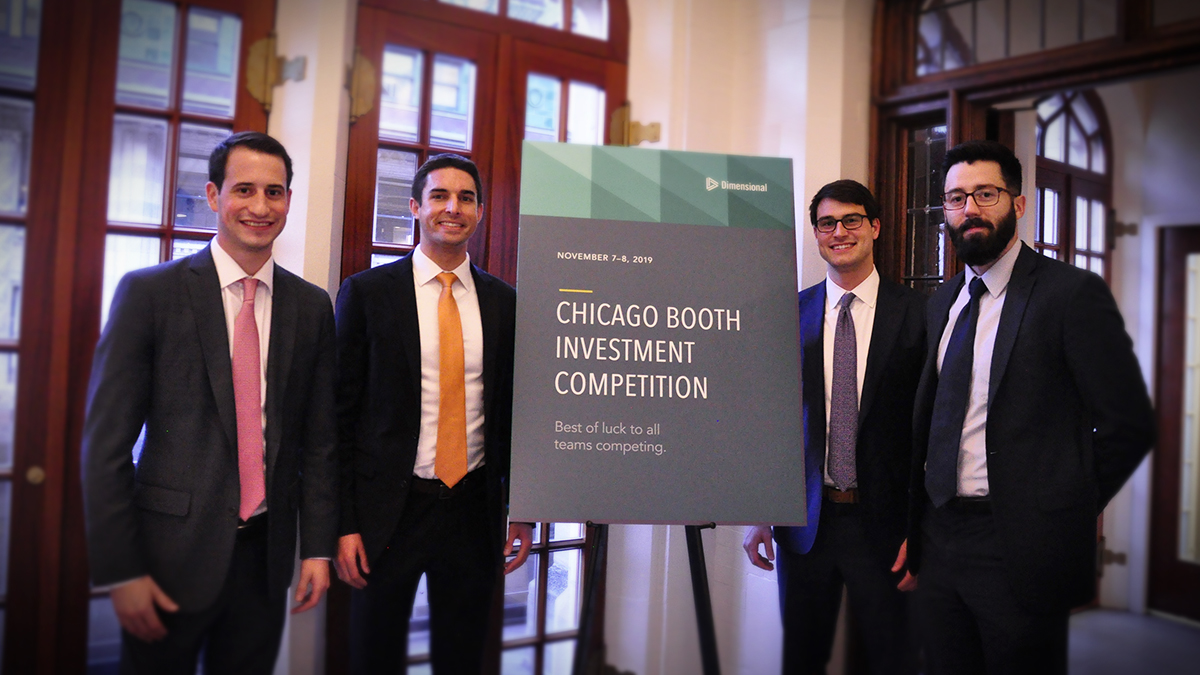 A team of MBA students from the University of Chicago won the quantitative case study challenge at the 2019 Chicago Booth Investment Competition and Conference.
As part of its commitment to engaging future financial leaders, Dimensional sponsored this year's Chicago Booth Investment Competition and Conference. Business students from top graduate programs—including Chicago Booth, MIT Sloan, and Yale—convened for two days of exchanging ideas and learning from industry professionals.
Dimensional played an active role in the competition's quantitative case study. The firm's Research team prepared the hypothetical framework, and several Dimensional clients volunteered to serve as judges.
"The investment competition is a great opportunity to challenge students with real-world scenarios, such as evaluating managers and strategies," said Marlena Lee, PhD, Dimensional's Head of Investment Solutions.
The students were provided with theoretical fund data, manager information, and approaches to implementation, then asked to make portfolio management decisions.
"We were impressed by the students' diligence and creativity," Lee said, "and we are grateful to the judges for engaging with the students about their ideas and recommendations."
The Dimensional clients who served as judges represent a range of experience and expertise. Students had the opportunity to see how financial leaders collaborate with each other and to learn why the judges selected the winning team.
In addition to the investment competition, the conference featured presenters and panelists who shared their perspectives on the current market environment and investing lessons they have learned over the years. Speakers included Chicago Booth professors as well as leaders from financial institutions and asset management firms.
Since its founding, Dimensional has been a pioneer in applying the great ideas of modern finance. By supporting events like the Chicago Booth investment competition, Dimensional continues to provide emerging financial leaders with real-world learning opportunities.