Dimensional Hosts CEO Forum for Wealth Management Leaders
---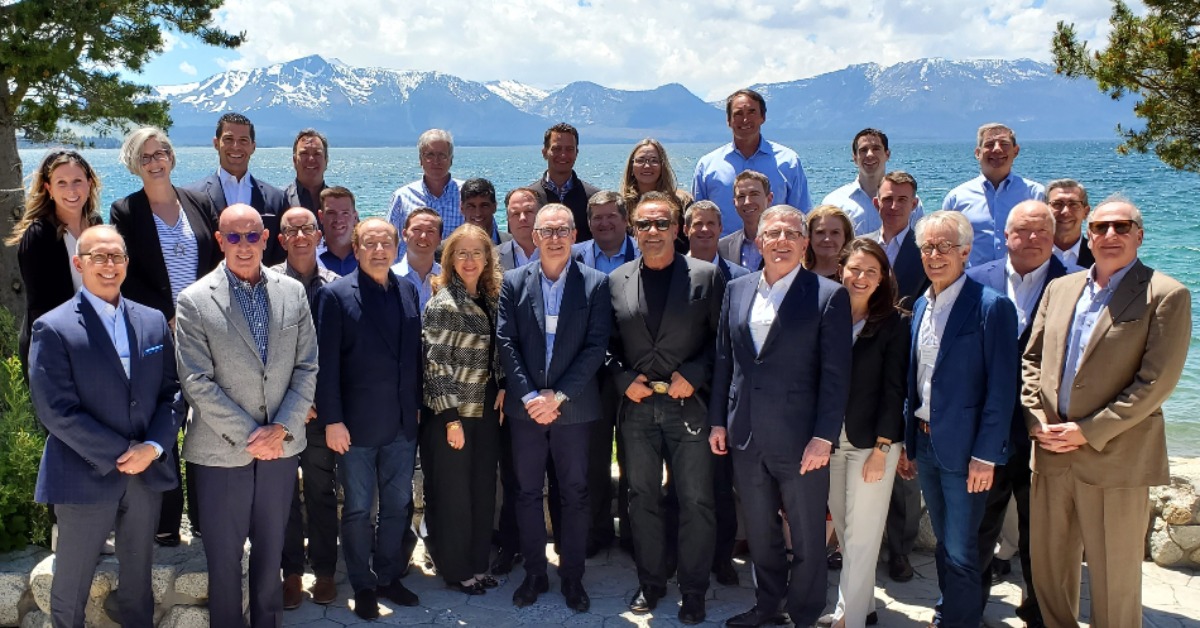 Special guests Arnold Schwarzenegger and Robert Merton join wealth management leaders at Dimensional's 2019 CEO Forum.
For nearly 40 years, Dimensional has been innovating to serve clients' needs. It has expanded its investment strategies, designed customized solutions, and connected financial professionals through study groups, conferences, and events.

As Dimensional observed wealth management businesses growing and becoming more complex, it launched its Executive Forum initiative. The forums are built around specific leadership roles to better prepare members to meet the demands of their positions.

"As their firms grow, executives' roles evolve from working in the business to working on the business in more focused leadership functions," said Bryce Skaff, Co-Head of Dimensional's Global Client Group. "Collaborating with peers from other firms is a top priority for industry leaders. We designed the forums to help these key decision makers build holistic wealth management organizations for the benefit of their clients."

Today, the members of Dimensional's CEO, COO, and CMO Forums represent 45 leading advisory firms that collectively manage more than $100 billion in assets. The groups typically meet once or twice a year to share best practices, gain insights into trends, and support growth for their businesses.

The CEO Forum recently convened in Lake Tahoe, where participants were joined by a special guest, former California Gov. Arnold Schwarzenegger, as well as Nobel laureate in Economic Sciences and Dimensional Resident Scientist Robert Merton. Schwarzenegger, an early investor in Dimensional, sat down with Founder and Executive Chairman David Booth for a conversation about leadership, purpose, and helping people pursue their financial goals.

Schwarzenegger recounted his personal journey from starting a bricklaying company and investing in real estate to the success he achieved in bodybuilding, entertainment, and public service.

"If you have a clear vision, you can chase it," he said. "You cannot have successes without failures, but there's a difference between failing and being a failure. Get up and learn from your setbacks."

The CEO Forum is part of Dimensional's broader commitment to fostering communities of advisors. The firm serves as a resource to 50 study groups representing more than 550 firms. In addition, Dimensional has helped to develop a half-dozen specialty groups organized around interests like sustainability, women and wealth, and media.

"Technology enhances the way we communicate, but there's still no substitute for face-to-face conversations," Co-CEO Dave Butler said. "By connecting in person and being open about our experiences, we get to learn from others. And we can apply those lessons to serving investors well."
Disclosures
Dimensional Fund Advisors LP is an investment advisor registered with the Securities and Exchange Commission.
This article is distributed for informational purposes, and it is not to be construed as an offer, solicitation, recommendation, or endorsement of any particular security, products, or services.