Helping Professional Athletes with Their Money
---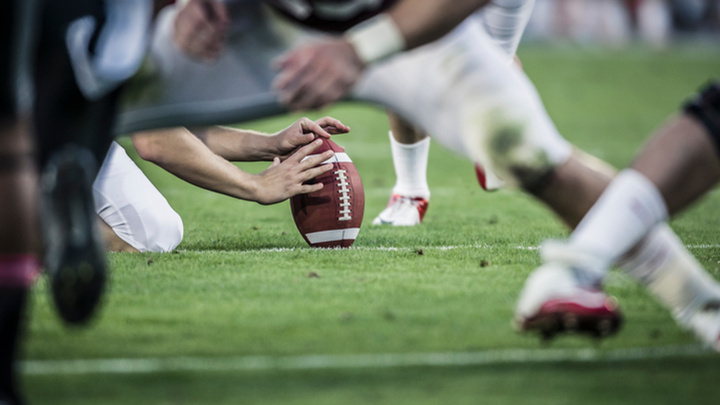 While interning at Dimensional, Jeff Locke developed a way to educate professional athletes about personal finance.
Few situations are as stressful as punting a football in front of 68,000 fans during a Sunday Night Football game. However, for NFL punter Jeff Locke, delivering a personal finance presentation to a group of 25 investment professionals topped his list of high-pressure moments. Locke's presentation was the cornerstone of his five-week summer internship with Dimensional Fund Advisors, where he was tasked with researching why professional athletes go broke.
After investigating this real-world problem, Locke discovered that poor budgeting, extravagant spending, overestimating net income, and hiring the wrong financial advisor were major pitfalls for athletes, according to an ESPN article on Locke's experience. At the end of his internship, Locke presented his research findings to several executives at the firm, including Dave Butler, the Co-CEO of Dimensional and a former professional basketball player.
Locke went on to play professional football for the Minnesota Vikings, Indianapolis Colts, and Detroit Lions, and most recently signed with the San Francisco 49ers. He took what he learned during his internship straight to the locker room, where he has been educating his teammates on smart money management ever since. He encourages his teammates to find the right advisor who will act in the athlete's best interest and help them sidestep common financial perils.
Not only has he been able to teach his teammates ways to keep and grow their hard-earned money, but he's also been able to implement strategies in his own life to build financial stability throughout his career. Lastly, according to the Frugal Athlete blog, Locke's internship provided relevant experience that will give him a leg up in transitioning into the field of finance when his career on the football field comes to an end.