Dimensional Expands Presence in Charlotte
---
During a grand opening celebration with local officials, Dimensional opened its new East Coast headquarters in Charlotte, North Carolina. The global asset management firm has offices in major financial centers around the world.
Dimensional Charlotte was designed to serve the needs of clients and the advisors who work with the firm. The building includes expansive training and meeting spaces and will host many of the firm's signature conferences and events.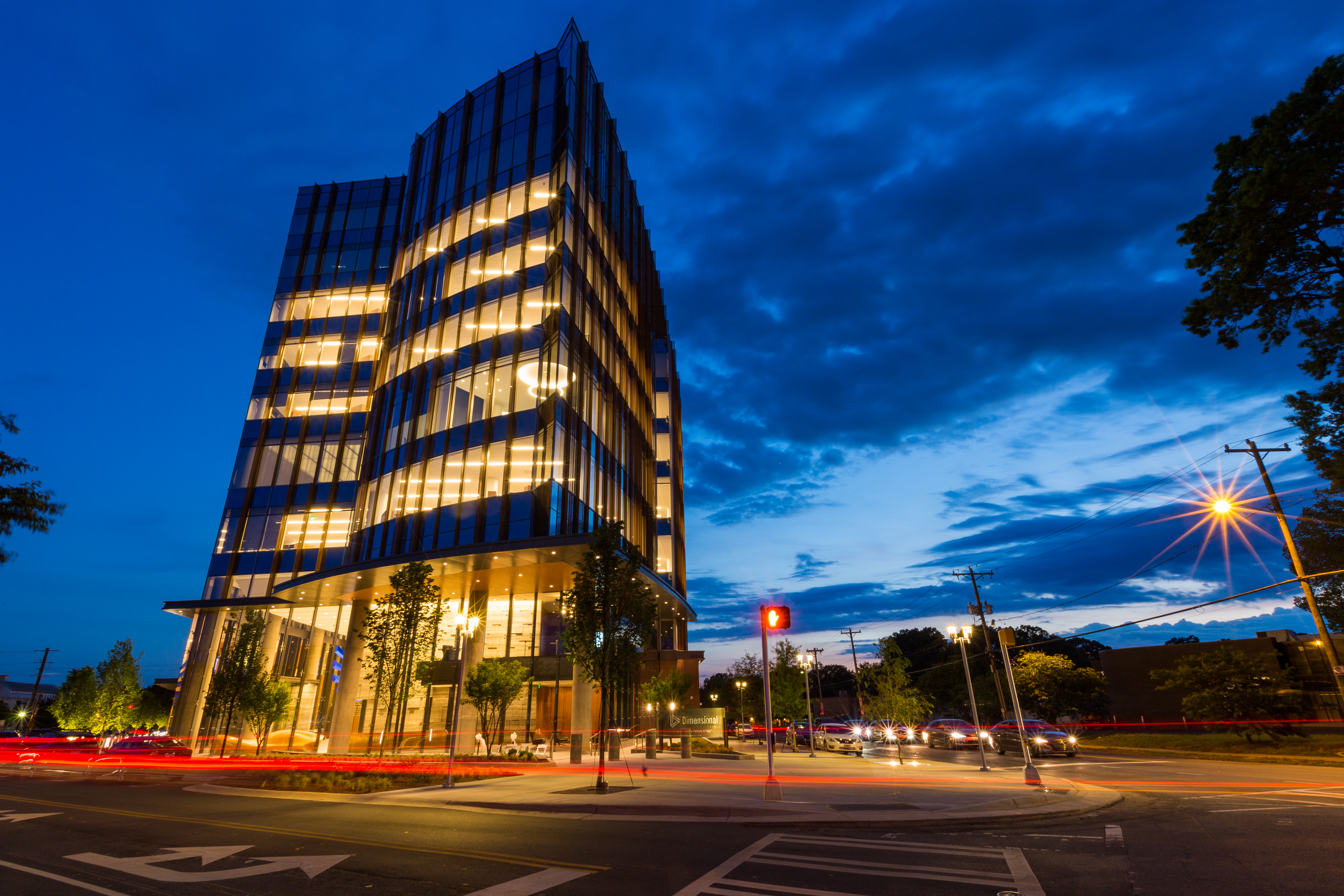 "From our very first day in business, Dimensional has focused on delivering exceptional investment solutions and client service," Executive Chairman David Booth said. "One of the ways we realized that we could better serve clients is by expanding our presence on the East Coast. We wanted to offer a space where clients and advisors could come and be part of a community that wants to advance the industry and champion the interests of investors."
Founded in 1981, Dimensional is a leader in applying research to investing. It has close ties with leading academics, including several Nobel laureates in economic sciences, and its research team continues to produce groundbreaking insights and innovative investment solutions.
The firm selected Charlotte because it is a dynamic city that provides great experiences for clients and a high quality of life for employees. It is also home to a deep pool of talent. The new building is in Charlotte's vibrant South End neighborhood and provides Dimensional with the resources and space to conduct a full range of activities, including research, portfolio management, trading, investment operations, sales, and marketing. Human resources, corporate services, and technology teams will also work on site.
At a ribbon-cutting ceremony, Booth and Co-CEOs Dave Butler and Gerard O'Reilly were joined by officials including Charlotte Mayor Vi Lyles, Mecklenburg County Commissioners Chairman George Dunlap, and Charlotte Center City Partners President and CEO Michael Smith.
"Companies and employees are choosing neighborhoods as well as addresses," Smith said. "They're choosing to be part of a community. That is what Dimensional has done here. They've raised the bar and set a new standard."
Mayor Lyles thanked the people who made it possible to bring "more jobs, more energy, and more opportunity" to Charlotte. "We welcome you to the fabric of this city," she said.
"It took a lot of work, a lot of effort, by a lot of different people," O'Reilly said. "We're pleased to be here and we're proud to establish roots."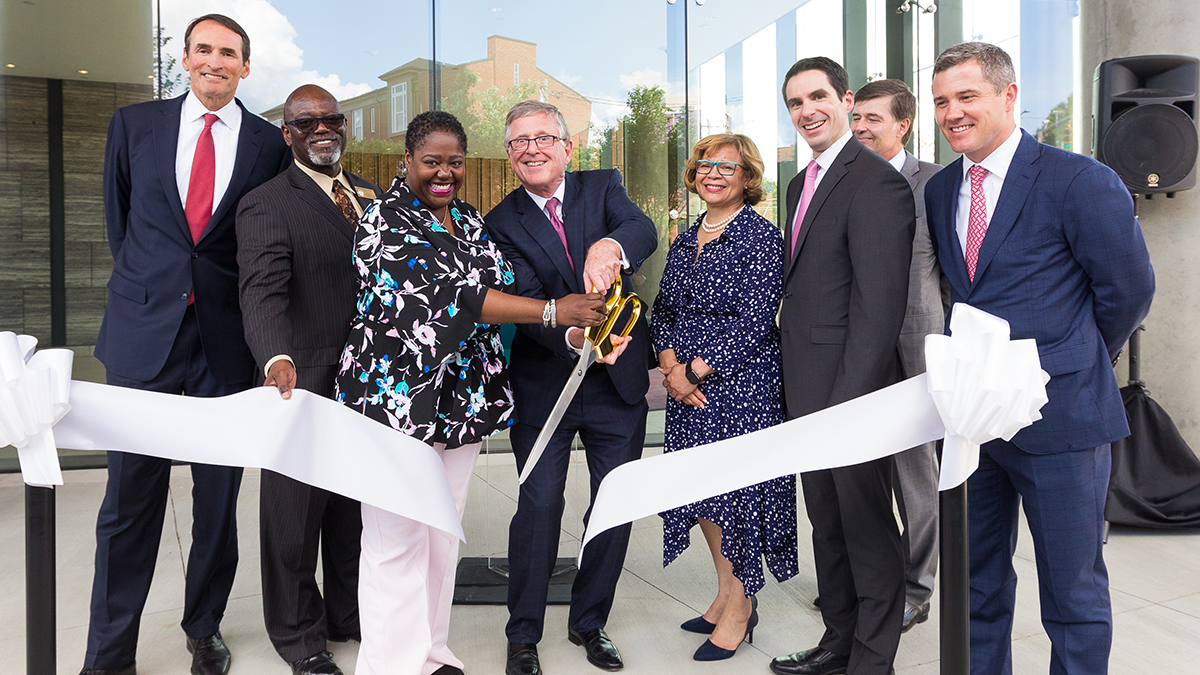 Dimensional Executive Chairman David Booth (center) with (left to right) Dimensional Co-CEO Dave Butler, Mecklenburg County Commissioners Chairman George Dunlap, Charlotte City Councilwoman Lawana Mayfield, Charlotte Mayor Vi Lyles, Dimensional Co-CEO Gerard O'Reilly, Charlotte Center City Partners President and CEO Michael Smith, and Cousins Properties President and CEO Colin Connolly.
About Dimensional
Dimensional is a global investment manager with more than 40 years of experience going beyond indexing by providing diversified, low-cost solutions that also target higher expected returns.

For media inquiries, contact Media@Dimensional.com
Disclosures
"Dimensional" refers to the Dimensional separate but affiliated entities generally, rather than to one particular entity. These entities are Dimensional Fund Advisors LP, Dimensional Fund Advisors Ltd., Dimensional Ireland Limited, DFA Australia Limited, Dimensional Fund Advisors Canada ULC, Dimensional Fund Advisors Pte. Ltd., Dimensional Japan Ltd., and Dimensional Hong Kong Limited. Dimensional Hong Kong Limited is licensed by the Securities and Futures Commission to conduct Type 1 (dealing in securities) regulated activities only and does not provide asset management services.
Dimensional Fund Advisors LP is an investment advisor registered with the Securities and Exchange Commission.